---
The idea for ROOTED started with an event held in early 2023 at MIT's Open Space Programming in Cambridge, MA, USA. Sound artist Skooby Laposky sonified various tropical plants in the venue space as the yoga flow was lead by two of Boston's prominent yoga instructors, Malaika Bonafide and Marlene Boyette. This recording is a duet of the sonified biodata from that evening during savasana and Marlene's singing bowls recorded at her yoga studio several months later.

---
Wilde Calm is proud to present Omniscient Wildin', the follow-up release to Boonlorm's now-classic "piano not piano house" album, String Figures. A decidedly "techno" approach was taken for the six-track EP, with Boonlorm ratcheting up the master tempo to 130 BPM and utilizing a rugged economy to emphasize the rhythmelodic dialogue between the drums and prepared piano. This "percussion discussion" quotes the past syntax of Chicago and Detroit, the 20th century avant-garde and the bold new dialects being created for dance floors around the globe.

---
An hour-long mix focused solely on percussion tracks that inspired Boonlorm's upcoming EP, Omniscient Wildin'. Banging Parisian techno, modern classical from New York, drum machine voodoo, classic left-field Chicago house, and everything else in between feature on the 22-track mix. Also featured is "Red Mud II", a polyrhythmic "ethno techno" track from Omniscient Wildin'. Mixed live on turntables.

---
Wilde Calm Records is proud to present a new EP of modern percussion edits from Brooklyn producer Boonlorm. This collection of reworks was started around the same time Boonlorm began recording String Figures, his album of prepared piano house music. It shares a similar sound to String Figures' rich combination of tonal, atonal and percussive timbres. By adding his raw drum programming to tease out the latent "techno" qualities in these modern percussion opuses, Boonlorm once again pays homage to Chicago, Detroit, and the 20th century avant-garde.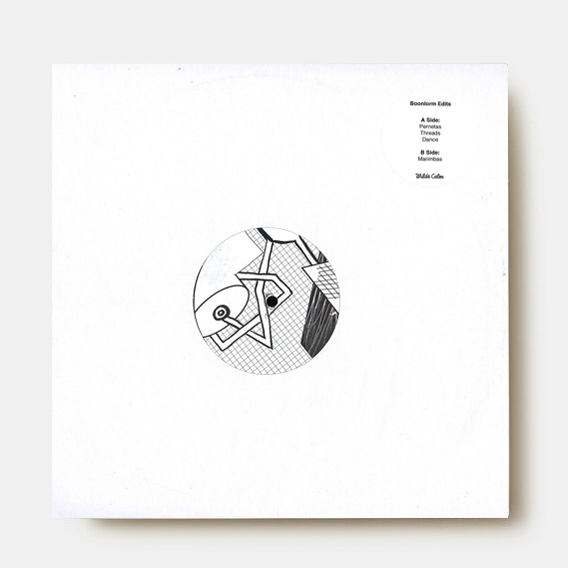 ---
Wilde Calm Records is honored to present the final project with the late Elodie Lauten, a new version of the spiritual club classic "In the Light of the Miracle." The original version was co-written by fellow downtown luminary Arthur Russell in the early 1980s and appeared on his posthumous 1994 album, Another Thought. Numerous club-friendly remixes of "In the Light..." were released as promotional white labels in the 1990s and helped bring this amazing proto-house song to the dance floor.

This new version for Wilde Calm uses Chicago house music as the starting point and features Lauten on vocals and keys, Nirosta Steel (Steven Hall) on additional vocals, Peter Zummo on trombone, and production/arranging by Pocketknife.

L.A.'s Gifted & Blessed (Gifted and Blessed, Wild Oats, Eglo) references Lauten's more well-known compositions and takes the dance floor of "Miracle 2" out into the cosmos. Brooklyn's Bryce Hackford (PRAH, DFA) focuses on the instrumental extending it way out and roughing it up with heavy Bushwick Body Actualized vibes.